The Hudson NY Collector Whale Coffee Mug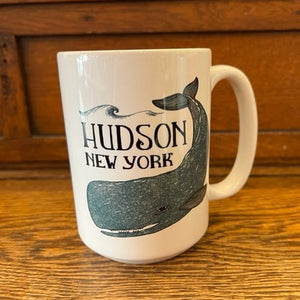 Why The Hudson NY Mug. Let us bring you back several hundred years in time. What we know from historians is by the year 1785, 25 whaling vessels had docked in the Hudson harbour. In 1797, the American Hero vessel returned to the port of Hudson with the largest cargo of sperm whale oil ever recorded in the US. By 1800, whaling was the main industry at the time in Hudson, NY. 
Verdigris Hudson commissioned the limited production for this one of kind collector's mug.  
Bring this special Hudson NY Mug into Your Kitchen! 
LIMITED STOCK...